How We're Handling COVID-19
Instagram is the main place for updates and videos. We also have been posting live calls and some other content for the students there. You can follow the tag above, or click the instagram link above.
Contact Connor for Details
We have a weekly Zoom Call to present our normal weekly Bible Study. This call is hosted on Sundays at 1:00pm. Contact Connor to get the password to join this call.
Contact Leaders for Details
We have three weekly Support Groups. These are opportunities to connect and vent emotions.
Mamas Herr/Ziol Wed @7:00
Guys Group Wed @6:00
Ashlynn/Mama Ross Thur @7
Contact Connor to get added
You can text or email Connor to have yourself added to our weekly email chain! The emails provide updates of new ideas and opportunities within the ministry and for your families during this time.
Grades 6-12 meet Sundays from 6:00-7:30 PM for our weekly program in the cafe and sanctuary. Shield Nights consist of food, teaching, games, and groups!
Grades 6-12 meet on Sunday mornings during the 11:00am service in the youth room. Papa Herr teaches straight outa the Bible and we have Poptarts and hot chocolate!
The Leadership Team is a handful of our high schoolers who meet in seasons in order to plan the events for Shield. They also lead weekly small groups and games at Shield Nights
The Youth Worship Team will be meeting every other Wednesday from 6:00-7:00 to practice and plan for worship nights in the fall where the youth will kickoff Shield Nights
Director of Student Ministries
Connor is our fearless leader! He serves as the director of Student Ministries for the church, attends all of our weekly events, and advocates for the youth to the larger church. Connor has been leading in youth ministries since 2019 and loves helping students realize their full potentials!
Bible Study Leader and Resident Momma
Lisa and Doug are incredibly important to the day-to-day of our ministry. Doug leads the weekly Bible Study and Lisa is in our weekly leadership teams. They also lead a Bible Study for Parents and help with Shield Nights every other week! The students love them and so do we!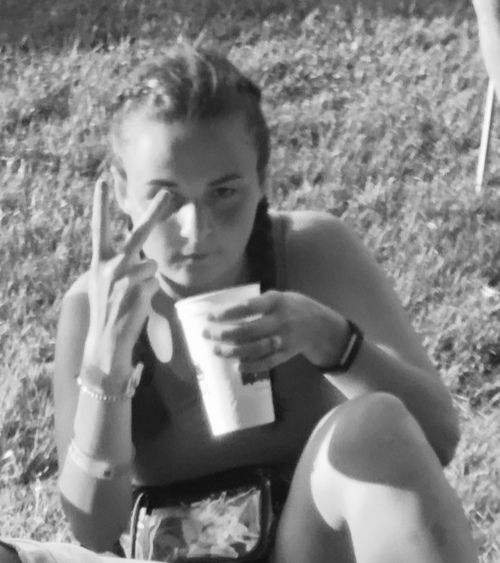 Volunteer and Connor's Hot Fiancé
Ashlynn has been serving at Movement Church in Portage Lakes since her family planted it in 2008. She currently serves as the KidMin Director and on the youth ministry team. Her and Connor have been working together in Ministry since 2018! Ashlynn helps us out on Shield Nights!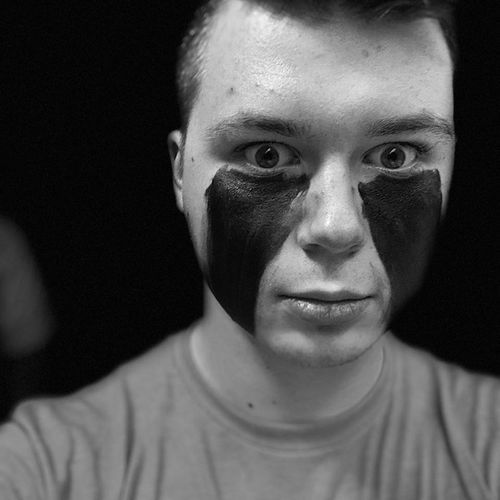 Our Token Millennial Volunteer
Josh helps us out with our weekly Bible Study on Sunday Mornings and on many of our Shield Nights! Josh brings an incredible energy to our team, and does everything from leading games to helping explain deep theological ideas in our Bible Studies!
"Confirmation Guy" and our other Resident Momma
Michele and John are incremental parts of the youth ministry team! They do everything from being here twice a month for Shield Nights, helping with Shield Leadership, carting around our massive group when needed, and even helping with confirmation!
Brett and Michelle Rabung
Incredible helpers and fearsome dodgeball player

Brett and Michelle are awesome additions to our team! Brett is the praise worship leader here at the church and Michelle helps out with just about every area she can! On our team, Brett and Michelle help us out on Shield Nights whenever we need the help!
Summer Camps and Missions
YAC (Youth Annual Conference) is a trip for the youth of our conference to meet for a time of worship and leadership development. YAC's mission is to empower youth to be leaders in the church for today, by striving for a relationship with Jesus Christ
June 12th-14th, Grades 6-12
Each summer, for one incredible week, teenagers come together at Malone University in Canton, OH to join in creative worship, intense prayer, passionate service, lifelong relationship-building and compelling Bible study: in short, authentic Christian community.
June 21st-27th, Grades 9-12
Love Your Neighbor is a mission trip that ministers to the Canton and Akron areas. We are partnering with a number of area churches. We will be staying in the Malone dorms during this week of Mission, Ministry, Worship, and relationship-building!
July 5th-10th, Grades 6-12
Unfortunately all of our three Summer Camps have been cancelled this year due to COVID-19. Keep an eye out for our fall retreats!
Social Media and Text Updates
This is the quickest and most officiant way to get ahold of a member of our team!